Tips To Reduce Heating Costs In Your B&B
A sizable proportion of your B&Bs monthly budget is taken up by energy bills. We have put together some tips together on how you can reduce heating costs in your B&B.
Lighting
You can install occupancy and daylight sensors so your lights are only on when needed. Using low energy lighting can also help you reduce heating costs. Switching to LED lamps or compact fluorescent lamps can help you reduce the amount of electricity that you use for lighting by up to 80%.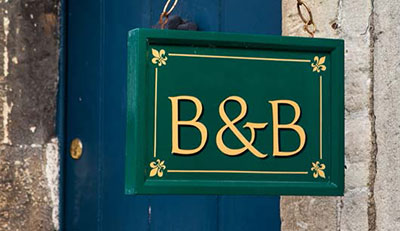 Refrigeration
Complete regular maintenance checks of your fridges to ensure all the seals are clean and they have no punctures in them. Ensure the evaporators and condensers are clean at all times and that the fridges are defrosted regularly. If you need to replace old fridges look for energy efficient ones such as A++ units because they have the lowest running costs. Try to keep the doors closed as much as possible.
Heating
You can reduce your heating costs and energy bills by up to 75% by installing an air to water heating system in your B&B. The system does not take up too much space which is a huge advantage for B&B and owners and they are practically maintenance free. The system can be installed in existing or new buildings and can be fitted in the living quarters of your B&Bs rooms.
Air Conditioning
Air Conditioning (HVAC Systems) provide cooling, humidity and heating control and so on. Using the system properly by controlling the temperature levels will help reduce your energy heating bills.
If you would like further information on heating systems you can complete our contact form or to request a air to water heat pump brochure.
We have a range of posts to help our readers save money and reduce energy costs. Check out all our energy saving tips articles and please share on social media with your friends and family.