Become an Orca Reseller
The future in Ireland is about renewable energy
If you are a plumber and wish to become an agent for Orca heating systems in your local area, please contact us today.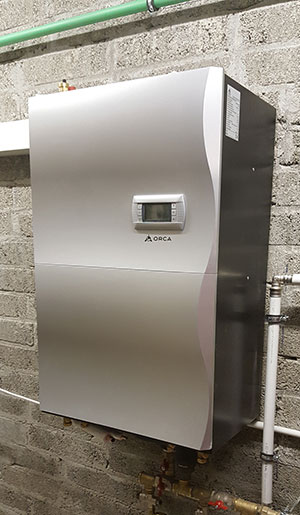 Why become an agent:
Quality product
Offer value and savings to your domestic and commercial customers with Orca water heating products. All heat pumps are manufactured in Europe and come with a 5 year warranty.
Full tech support and emergency backup
Orca offer all agents and resellers full support and backup. We offer emergency mobile support on site and we have an emergency phone number available.
Free delivery and full training available
We want qualified fitters to install our water heating systems which are proven to save customers up to 70% on their water heating bills. We will deliver required heating systems to your location free of charge. We will also provide all agents with training on installing heat pumps including system design and planning.
First unit commission by Orca
When we receive an enquiry we will pass these leads to you and if you want to add value to customers in your area, this will be a new service you can offer. We also offer commissions on all systems installed.
Read a testimonial:
"We started building our house in 2011 and moved into it in April 2012, we looked at a lot of renewable energy opinions and we found out about Orca. One year after installation its costing us only 29 cents a day for 24hr hot water which mean we didn't have to install electric showers, anyone who visits our home can't believe the hot water and think it's great value. When we were installing the Orca air to water heat pump. Frank was always only a phone call away and had all the answers to any questions which we had. We have done and would high recommend this system to anyone building a new house or looking for a new energy system".

James Waugh

Contact us today to learn more about becoming an agent:
Call us today on 0868517555 or fill in our contact form.