Heat Pumps Ireland
Air to water heat pumps are fast becoming the heating system of choice in new builds and recently renovated homes. Heat pumps provide you with hot water all year round and also keeps your heating costs low with a comfortable indoor climate 365 days a year.

Orca Heat pumps for water heating systems can enable savings of up to 75% per year and can operate at external air temperatures of -10 °C.

5 YEAR WARRANTY & MANUFACTURED IN EUROPE
Our air to water heat pumps come with a 5 year warranty and exceed the most rigorous EU quality standards. The energy efficiency of the orca heat pump system is among the highest on the market.
LARGER SANITARY SOLUTIONS
We also supply and install larger sanitary containers ranging from 500 litres to 5000 litres.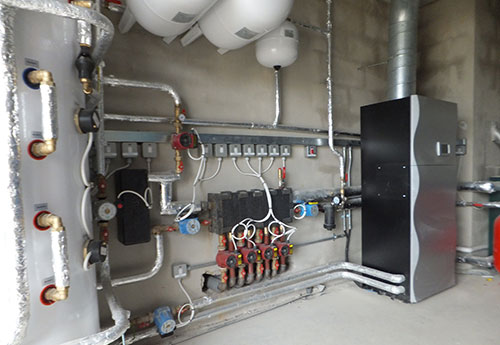 WAYS OF POSITIONING THE AIR SOURCE HEAT PUMP

A Long Term Investment in Energy Efficient Sanitary Water Heating
The electronic expansion valve (model Wave).
The superbly dimensioned heat exchanger.
Integrated system components that are based on advanced technological solutions.
2 MG anode for safety and long life of the product.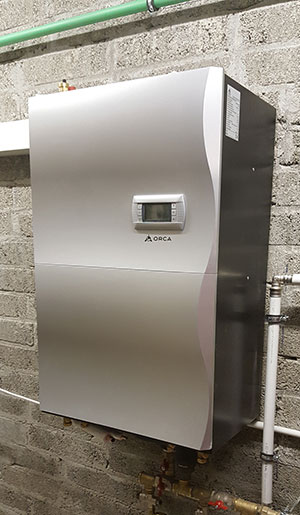 Warranty for Comfort & Easy Usage
Possibility to connect to different heating systems (heating oil, wood , solar heaters, gas devices) – optional
Automatic heating with easy usage via the LCD display.
Double daily timer for turning the device on and off.
Turbo function for fast water heating in cases of increased consumption.
Silent operation (49dB).
Auto restart function
Standard integrated electric heater 1.8 kW
Customer testimonial
"We went with Sweeney Renewables and the Orca air to water heating system as our primary source of heat in our two storey house. We are very happy with this system as it provides us with constant heat and water without the need of oil or solid fuel. It is costing us €640 to run for the year and we found the after service was second to none.
I found Frankie to be very professional and knowledgeable in his work and I have no problem recommending him."

Gregory and Roisin
View our customer testimonials.
If You Require More Information?
Contact us now on 0868517555 for further information on Orca air to water heating solutions for your building or to receive a free catalogue. Alternatively, fill in our contact form and we will get back to you as soon as possible.