Air to Water Heat Pumps
Air source heat pumps are one of the most efficient and effective methods of heating hot water systems today. The Orca air to water heat pump systems in Ireland produce up to 5 times more renewable energy than the electricity needed to power them. As a result, the systems offer an efficiency rate of 300-400% or higher as for every 1kWh of electricity used to power the heat pump, around 3 to 4 kWh of heating energy is produced.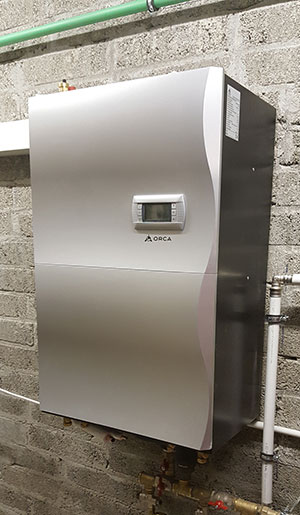 How Do Heat Pumps Work?
Air to water heat pumps, or air source heat pumps (ashp's) work by like a refrigerator only in reverse. The system draws in air from outside of the building an once it arrives into the heat exchanger, the refrigerant absorbs the latent heat from outside and the air evaporates. The vapour is condensed into pure hot water which can then be used as your hot water source.
What Are The Benefits?
Below are a list of the benefits in which Irish home owners and businesses experience from using an Orca air to water heating system.
Reduced Energy Costs
One System for all heat sources
Climate Control
Safety Ensured
Energy Efficient
Eco Friendly
Drier Homes & Reduced Condensation
Coolwex heat pump can help your customers satisfy the requirements set out in Part L of the Building Regulations 2011.
Sustainable Energy Authority of Ireland (SEAI) approved heating system.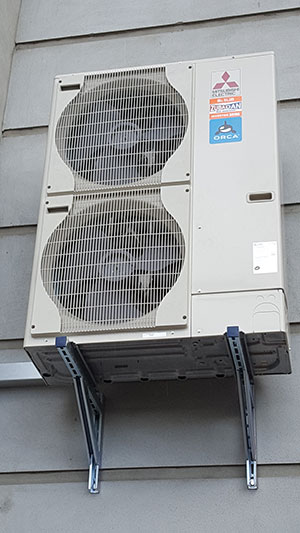 Areas We Cover
We have agents throughout Ireland who supply and install Orca heat pumps in new and existing homes. Counties covered include:
Contact Sweeney Renewables Today on 086851755
Orca HEAT PUMP Consumer Satisfaction Survey
A recent consumer satisfaction survey carried out on 856 heat pump owners showed the following results:
53% recognised an improvement in their health
50% noticed reduced energy bills following installation
88% believe their homes feel drier and easier to heat as a result
79% said that they could not do without their heat pump

Number One Renewable Heating Systems
Orca air to water heat pumps reduce water bills by 70%.
5 year guarantee with 2 years parts warranty.
Manufactured in Europe.
Large sanitary water solutions range from 500 litres to 5000 litres.
Suitable for businesses with high water usage
For domestic air source heat pumps see the Orca sanitary domestic range.
Orca air to water heat pumps are characterised by: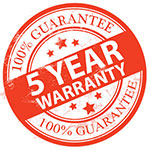 • An outdoor unit made by Mitsubishi Electric™ (MitsubishiElectric Zubadan® or Power Inverter® model), representing state-of-the-art technology
• An indoor unit made by Orca (Exclusive Mono or Exclusive Duo)
• A high degree of energy efficiency
• An environmentally friendly energy source
• Aguaranteed long lifetime
• An optimal solution of heating and cooling, as well as high-end form
HOW MUCH DO HEAT PUMPS COST?
The cost of a air to water heat pump for your home or commercial premises will depend on your requirements. Call 086 8517 555 or fill in our contact form for a free savings review and for a quote based on your requirements. See below for the potential savings that you could benefit from by having an air to water heat pump.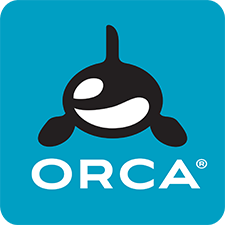 What Will I Save?
Average cost for businesses: €11/Day for 1000Ltrs of water
50 weeks of the year works out at: €3850/yr
Cost of the Orca Coolwex 300lt heating cylinder: €2500 + vat
Average installation cost: €500
An Orca Heating System Reduces Costs By Up to 70%!
New water heating bill : €3850 – €2265 ≈ €1585
That is a typical saving of €2265/year
Orca heating systems include a 5 year guarantee with 2 year parts warranty.

Customer Testimonial
"We went with Sweeney Renewables and the Orca air to water heating system as our primary source of heat in our two storey house. We are very happy with this system as it provides us with constant heat and water without the need of oil or solid fuel. It is costing us €640 to run for the year and we found the after service was second to none.
I found Frankie to be very professional and knowledgeable in his work and I have no problem recommending him."

Gregory and Roisin
HEAT PUMPS IRELAND - Get In Touch FOR MORE INFO
Feel free to contact Sweeney Renewables on 0868517555 for further information on installing a heat pump system or their benefits. Alternatively, fill in our quick contact form and we will get back to you as soon as possible.
Air to water heat pumps has a rating of 5/5 based on 14 ratings and reviews