Pellet Stoves
Sweeney Renewables are the official agent in Ireland for Orca Pellet Stoves.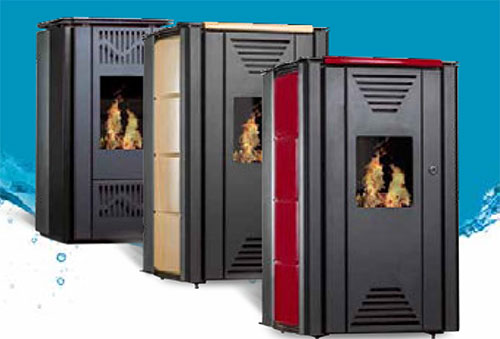 Why choose Orca stoves?
Economic heating up to 145m2
The stove can be used as an overall heating solution for your home and can be connected to other heating systems. The stove has an automatic power adjustment to regulate the burner so control the heating cycles. The burner has 10 levels of heating so that you can find the most suitable setting to maximise the comfort in your home. Stoves are also suitable for passive houses.
Low maintenance
Orca pellet stoves include a pressurised smoke discharge pipe and do not require a chimney and remove the need to have chimneys cleaned on a regular basis. The stove can therefore be installed in any room. The stoves have a removable ash container for simple cleaning.
EU made heating system
Orca stoves are manufactured in Europe and are built to meet the highest European standards.
Available in different colours
Orca stoves are available in different colours. There are three to choose from including black, beige and red.
Download free pellet stove brochure
We have free brochures containing more information on our range of pellet fireplaces.
For a Quotation
Call now on 0868517555 for more information on our pellet stoves or fill in the contact form for more information and/or to request a free brochure.