Homes to get application packs for the Irish Water Charges
A new system for domestic water charges is being introduced for homes which are connected to public water supply or to public domestic wastewater systems. The Commission for Energy Regulation, who are regulators of Irish Water are devising the scheme on water charges. The new system is being introduced under the Water Services Act 2013.
Irish Water are now rolling out what they call 'application packs' to all Irish households. These packs will provide information on the type of water and wastewater systems that each home has in place. At present, Irish Water do not have an accurate reading of the number of homes connected to mains water and to mains sewers.
Householders will be metered in October of this year, with bills set to come in during the first week of January at €70, straight after Christmas. Water bills are then proposed to come in quarterly throughout the year. The quarterly bills, for those who do not have a metre installed, are said to increase by €25 for each additional adult using both public water and waste water.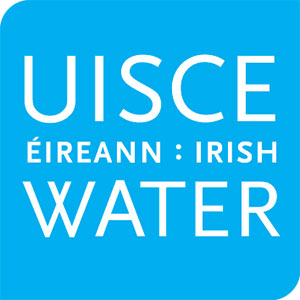 Who Is Liable to Pay for Domestic Water?
The occupier of the property receiving the water and/or wastewater from Irish Water must pay their domestic water charges. The property owner is deemed to be the occupier in most cases. Owners of more than one home must pay the charge for each individual dwelling.
If your water is sourced from a private well or group water scheme and you also have a private wastewater treatment system (septic tank), you will not be required to pay the fee.
The Effect of the Water Charges
Using Electric Ireland's water usage calculator, an electric shower with a power rating of 8.5kw (Triton T90), cost €15.43 every two months for 10 minutes. This equates to €219.58 per year.
A recent study by Unilever on the showering habits of 100 families over a 10 day period (2600 showers) found that on average, showers last for approximately 8 minutes, using 62 litres of water.
How Much Will Domestic Water Cost?
The Commission for Energy Regulation have made their proposals based on an annual consumption of 66,000 litres per person and an additional 21,000 for each extra person living in the household.
Free allowance of 30,000l per home and 21,000 extra per child dependant.
€4.88 per 1,000 litres for homes requiring both water and wastewater services.
€2.44 per 1,000 litres for homes that require only one service.
Average annual bill of €238 for households requiring both services. This amount will vary for different households.
Irish Water plan to offer customers a range of payment methods, which will include regular instalments of €10 or more.
You may also be entitled to water charge assistance under the Household Benefits Package. This amount will be €100 per year beginning in 2015.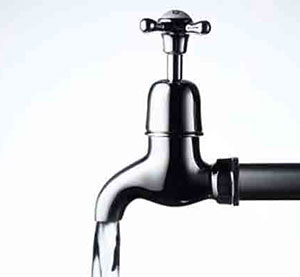 What if a Metre Hasn't Been Installed?
If your home water metre hasn't been installed by the time of metering; your bill will be based on what Irish Water deem as standard average usage per household depending on its occupancy. It has been proposed that the charge will be set at €176 (66,000 litres) per adult and an extra €102 (21,000 litres) per additional adult.
The CER have been directed to provide rebates where a household's actual usage is less than the average rate that has been set. It is recommended that you contact Irish Water if your metre has not been installed to check the installation timetable for your particular area. Metres will be placed inside a metre box on public land and fitted underground.
Will The Water Charges Decrease?
Irish Water were forced to respond after a report revealed that their planned spend of €1.9 billion for the next two years is double that of similar UK companies. Irish Water have also come under fire as Irish householders are now facing bills twice as large as other European countries, such as Spain and Italy.
What are your opinions on the Water charges?
If you have any opinions on the water charges, we want to hear them. Please use the comment form below to express your views on the upcoming charges.