Heating Solutions For Nursing Homes
What are Air to Water Heat Pumps?
Heat pumps extract energy from the sun and raises it to a temperature equipped to provide an effective and efficient heating source. This is an extremely environmentally friendly source of heat as approximately 75% of the energy we require to heat our homes is sourced directly from our environment. Air to water heat pumps are the most effective and modern method of hot water heating system on the market today.
The Benefits of Heat Pumps in Nursing Homes
In the commercial sector, a heat pump acts as a three-in-one system; providing cooling, air-conditioning and heating. Heat pumps are of particular benefit to nursing homes as these buildings require high demands of room heating and the flow of hot water. Heat pumps provide a source of hot water all year round, without the need for emersion heaters, electric showers gas or oil. In large buildings, heat pumps can be placed in a variety of different areas and can be sized to meet the requirements of each specific condition.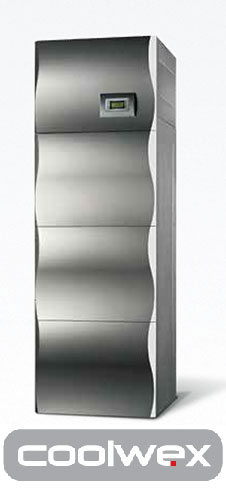 Simple Installation: Heat pumps can be installed in 1 day and can be retrofitted to existing hot water cylinders.
Cost Effective: Large commercial buildings can expect greater savings.
Energy Efficient: Heat pumps produce 5 times more renewable energy than the electricity required to power them. This results in up to 400% efficiency.
Climate control and Heat Regulation
Environmentally Friendly
What Are the Health Benefits?
In addition to providing hot water at low cost all year round; heat pumps also provide a variety of important health benefits.
Bacteria prevention
Clean healthy water
Cools and removes moisture from the air.
Elderly at Risk in the Winter
During the winter months, an increasing number of individuals fall ill and the number of deaths significantly rise. There is a direct link here between cold weather and the risks it poses for the elderly members of our society.
What is Hypothermia?
The elderly are particularly subject to the risk of hypothermia. Hypothermia is caused as a result of lowered temperature to the body's organs. This illness is extremely dangerous as it is not easily detected. The human body may not feel the cold and a regular thermometer cannot measure cases of hypothermia. Failure to keep the body heated throughout the winter runs the risk of developing other illnesses such as bronchitis, pneumonia and the cold which can be particularly fatal for our elderly.
Signs of Developing Cold Related Illnesses
Cold skin even when body parts are covered
Drowsiness
Slurred Speech
Inability to detect the cold
Tips on Staying Warm throughout the winter
Set thermostats to 21 degrees and heat all rooms in use.
Try to keep bedroom temperature above 18 degrees throughout the night.
Set the timer to have your heating come on before waking up.
Layer thin items of clothing rather than wearing one thick layer.
More Information?
For more details on heating solutions for your nursing home, feel free to request a free savings review today by contacting us on 0868517555.