10 Things To Consider When Buying a New Home
If you are in the market looking to buy a new home, you will more than likely want to make sure that the building is structurally sound, it is damp free, there enough storage space and so on.
The less obvious factors such as light flow from room to room, how long it will take you to cut the grass can also have an impact on your daily experience of a house. We have complied a list of ten things to look for when buying a new home.
10 Things To Consider When Buying A New Home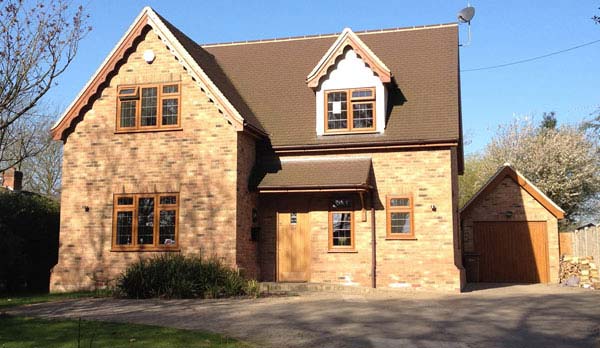 1. The Neighbourhood
When house hunting most of us have a certain location in mind of where they would like to move to. There are many aspects to consider when deciding to relocate such as, how close are you to local amenities, are they in walking distance? What are the schools like, this is very important for families with kids. Are you close to your work and is public transport available?
2. Check the walls for large cracks
Excessive cracking can be a cause for concern, you should check the external and internal walls for any visible cracks however, you should expect some hairline cracks. It would be advised if you are concerned to have the building inspected by a qualified building inspector.
3. What way is the house facing?
During the winter months it can be difficult to tell if your house is North facing or South facing however, during the summer months it can make all the difference in having a home that is full of warmth and light or a home that is dull and dark.
4. Check for dampness
One of the main signs of dampness is the mouldy smell it can also look like a dark shadow on the wall or ceiling especially after it has been cleaned. Other signs include plaster peeling of the walls and an area that has just been freshly painted to cover up dampness.
5. What condition is the roof in?
It is also very important to check the condition of the roof when buying a new house, replacing a roof can be a very costly business again it would be wise if you are unsure of the condition of the roof have the roof looked over by a qualified building inspector.
6. Heating & cooling systems
If you live in a climate that gets very cold in the winter and very hot in the summer good heating and cooling systems can make life much more comfortable. It would be advisable to check if the house has a heating and cooling system installed. Switching to renewable energy does not only make life more comfortable it will also lower you heating bills.
7. Room size
It is important to ensure the room sizes are right for you, that they are not too big, not too small, are they light an airy? Can you imagine your furniture in there? Don`t be shy in bringing along a measuring tape with you to size up the rooms.
8. What is plumbing like?
The last thing you want is another expense of replacing the plumbing after buying a new home. Check the water pressure by running the taps, ask the seller are the pipes insulated just to ensure that they are not lead otherwise they will have to be replaced, from the 1970s onwards the use of lead piping has been prohibited across Europe. Check how old the boiler is, do the radiators actually work and so on.
9. Drainage
It is important to check for any signs of flooding around the premises, do the drainage pipes and gutter downspouts carry excess water away from the house? Does the ground slope away from the base of the house? You could also ask the neighbours about the area and is there any history of flooding.
10. Select an agent carefully
If you are going through an agency to help you buy your new home, be sure to select one carefully. Don`t be afraid to ask them questions such as what experience do they have, how many clients are they representing and can they share any references. Speak to a few agents before you make your decision.